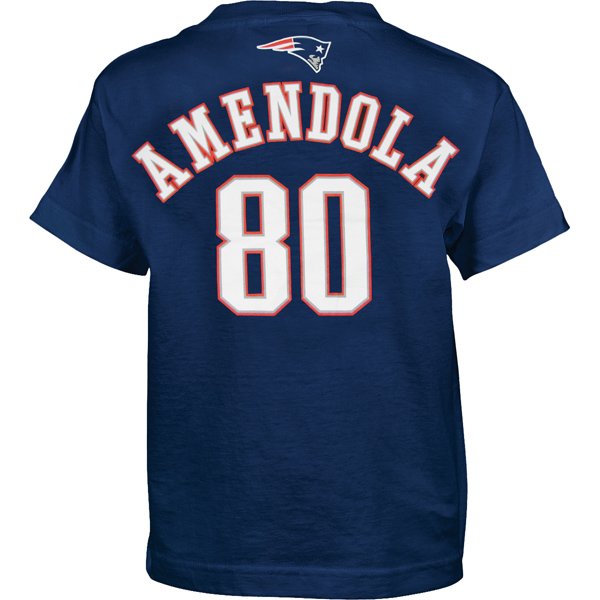 Youth Amendola Name and Number Tee
The Youth Danny Amendola Name & Number Tee is the perfect t-shirt for young fans of #80! This short sleeve navy tee has Amendola 80 on the back and the Patriots script logo and 80 on the front.
$24.95 Only 1 left in stock - order soon.