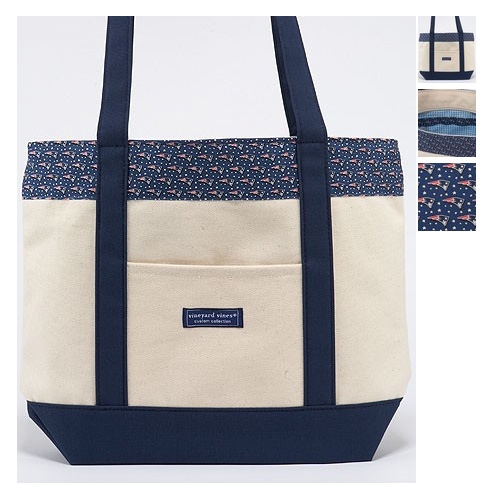 Vineyard Vines Tote Bag
The Patriots Vineyard Vines Tote Bag is a high quality tote designed in true Patriots style. The bag is constructed with 100% canvas, and trimmed with 100% imported silk. Featuring a zip-top closure, waterproof bottom, and 4 interior pockets, this bag is handmade in the USA. Tote bag measures approximately 18" x 12" x 6".
$94.95 Only 10 left in stock - order soon.