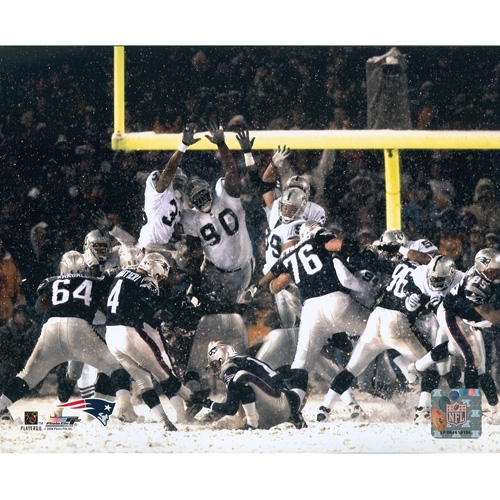 Vinatieri Snow Bowl Kick 8x10 Photo
The "Snow Bowl Kick" 8x10 photo commemorates Adam Vinatieri's famous kick in the snow during the final game at Foxboro Stadium on January 19th. The Patriots made sure to end the Foxboro Stadium era in style with a 16-13 victory over the Raiders in the infamous "Snow Bowl". Vinatieri's 45 yard field goal with 27 seconds left in regulation tied the game and with 8:25 gone in overtime his 23 yard field goal secured the Patriots place in the AFC Championship.
$5.95 Only 1 left in stock - order soon.