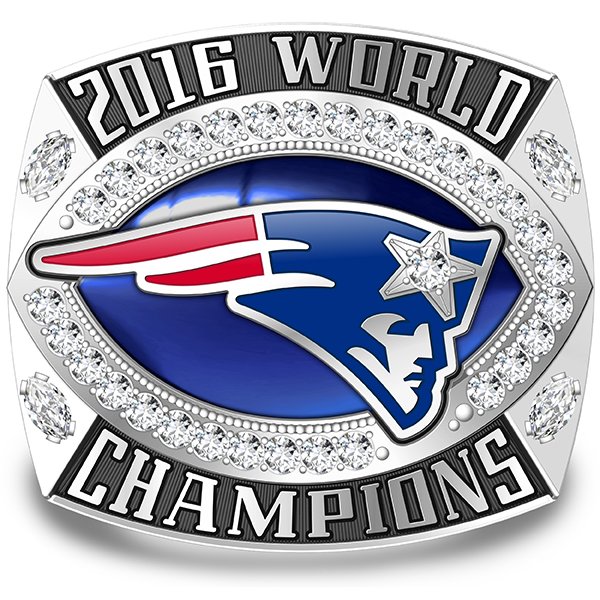 Super Bowl LI Deluxe Fan Ring
The Deluxe Fan Ring features the Patriots logo crafted from red and blue enamel over a blue corundum understone, all of which is surrounded by round, pavé-cut stones and the words 2016 World Champions. The left side features space in which you can personalize the ring with a name, the Super Bowl LI logo and final score, and the Roman numerals of all five Patriot Super Bowl championships. The right side includes Patriots owner Robert Kraft's famous quote, Unequivocally The Sweetest, with a bright bold red 5X, for the perfect splash of color. Manufactured and customized by Jostens.
Ordering Information
Please your name (11 character limit - ALL CAPS) into the "Name" box.
Enter your ring size (6-15) into the "number" box.
Please allow 4-6 weeks for Jostens to manufacture and deliver your custom Super Bowl ring.
Contact us for Free inside engraving!

Ordering Key

Stone Selection: CZ=Cubic Zirconia / DIA=Diamonds
Metal Selection: LUST=Lustrium / STER=Sterling Silver / 10KW = 10K White Gold