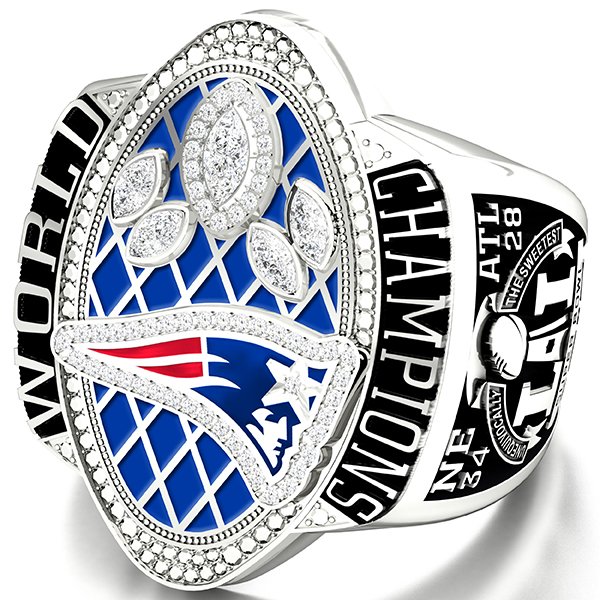 Super Bowl LI Champions Deluxe Paperweight
This stunning paperweight is a replica of the official Super Bowl LI Championship Ring. The Paperweight features the same design elements as the Championship Ring. Eye-catching and a conversation starter, it is perfect for any true Patriots fan.
Item is manfactured by Jostens and will begin shipping in mid-July.
$149.00