SB XXXVI Panoramic Print
Beautiful 120 degree, 13 1/2" x 39" panoramic photo of Super Bowl XXXVI at the Superdome in New Orleans, LA on Feburary 3rd when the Patriots made sure to end the season in style winning their first ever championship with a 20-17 victory over the St. Louis Rams. This photo is not framed.
$34.95 Only 9 left in stock - order soon.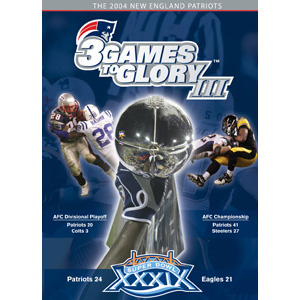 3 Games to Glory III ® DVD