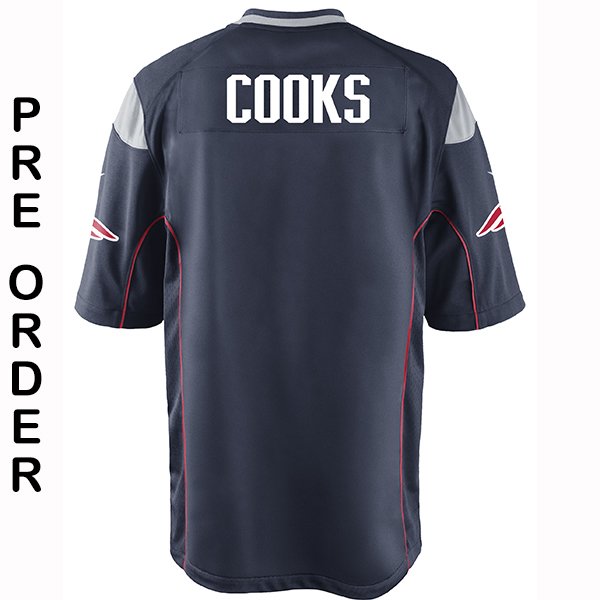 Pre-Order Brandin Cooks Nike Game Jersey-Navy
Available for Pre-Order!
Pre-Order your Brandin Cooks Nike Game Jersey and be the among the first fans to have one! The new Patriots wide receiver is sure to be a difference maker in 2017.
Important Notice: This jersey is being made available on a-pre-order basis. Pre-orders are charged at the time of purchase, and other items on your order may ship separately. Cooks jerseys will not begin shipping until after his uniform number has been finalized and approved by the league and we receive the product from the manufacturer.
Shop with confidence! Patriots ProShop Jersey Guarantee
$99.99