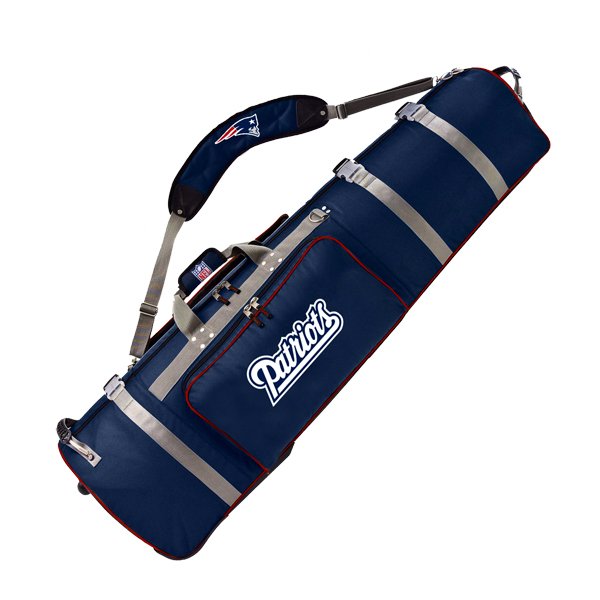 Patriots Wheeling Golf Travel Cover
The Patriots Wheeling Golf Travel Cover is a perfect way to transport your golf clubs and support The New England Patriots. The cover is light yet durable, and made of a water resistant fabric. The cover can accommodate clubs up to 48" long and a bag up to 10.5". The cover features a three sided opening and has the ability to roll for ease. Approximate size of cover is 51"x17"x14". Due to the size and weight of this product, additional shipping charges may apply.
$169.95 Only 1 left in stock - order soon.