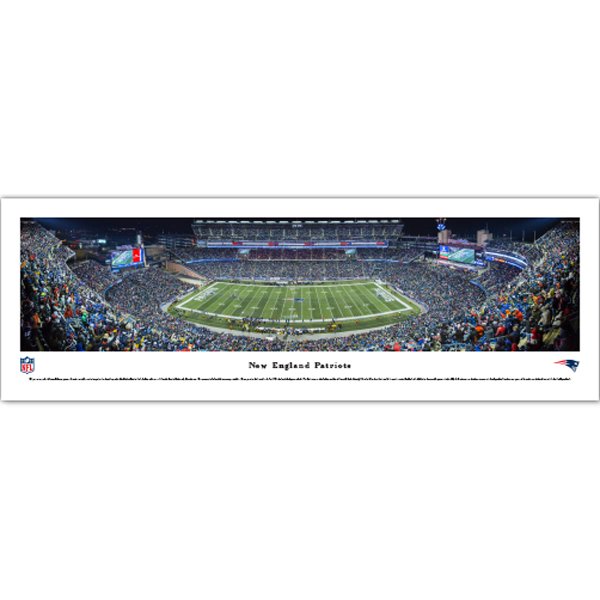 Patriots vs Broncos Panoramic Nov 24th 2013
The Patriots vs Broncos Panoramic November 24, 2013 commemorates one of the most exciting and memorable games in team history. This full color high definition panoramic captures the cold November night when New England defeated Denver in overtime. This 40" L x 13"H full color panoramic is suitable for framing and makes a great addition to any true Patriot fans memorabilia collection.
$29.95 Only 4 left in stock - order soon.