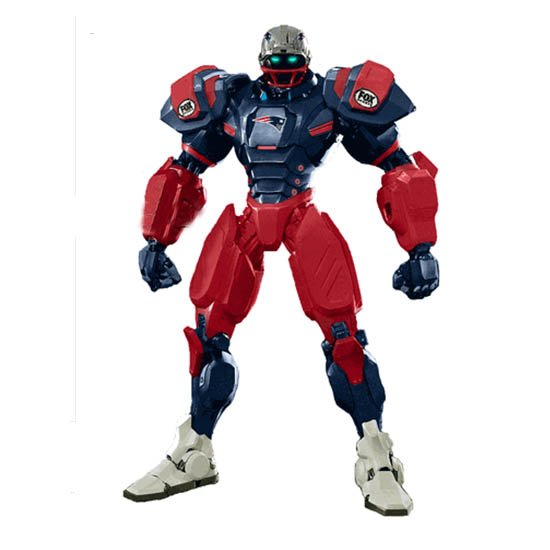 Patriots Fox Sport Robot Cleatus
Check out Cleatus, the Fox Sports Robot seen on TV! This 2.0 version of the popular robot is decked out in Patriots colors and logo's, stands 10 inches high, is fully articulated, and has removable should pads. Makes a great gift!
$29.95 Only 8 left in stock - order soon.