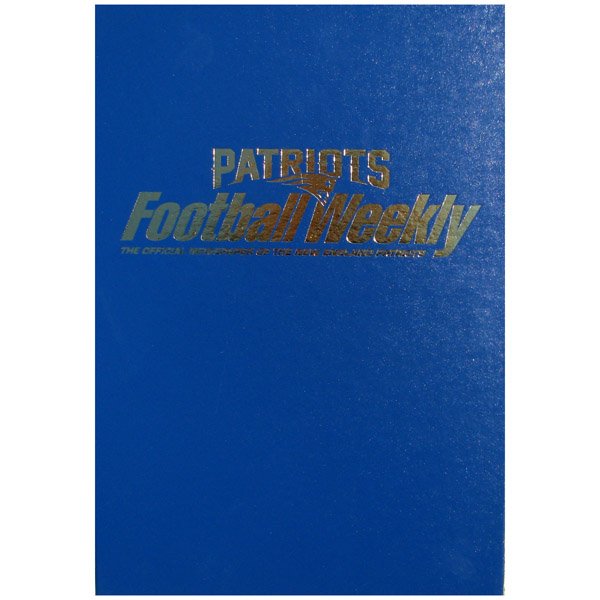 Patriots Football Weekly Binders
Keep your entire collection of Patriots Football Weekly issues looking great. The official PFW binder holds an entire year's worth of newspapers plus playoff issues. Bring order to your Patriots history! Binders measure approximately 16 ¼" high X 11 ¼" wide X 4 ¾" deep.
$27.95 Only 4 left in stock - order soon.