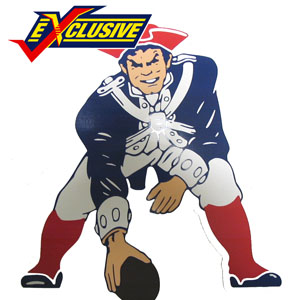 Patriots 12-inch Throwback Magnet
ProShop Exclusive! Great for both indoor and outdoor use this large 12" Patriots Throwback Magnet will help you show your long time Patriot pride wherever you want to! Available only at the Patriots ProShop here at Gillette Stadium and PatriotsProShop.com!
$11.95 Only 6 left in stock - order soon.