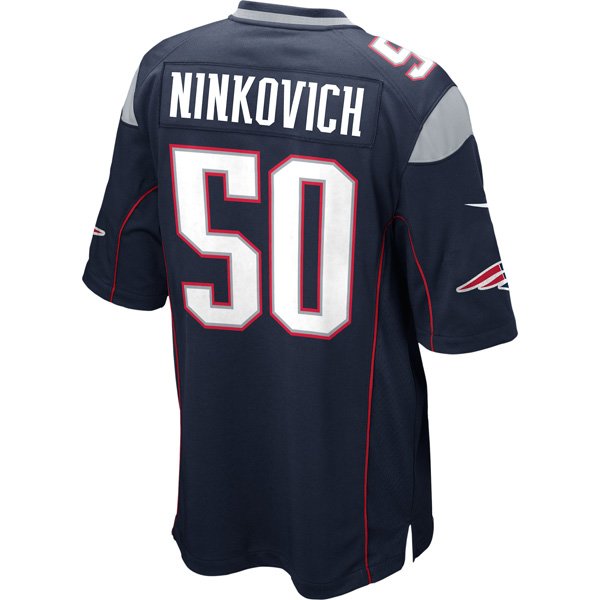 2014 Nike Rob Ninkovich #50 Game Jersey-Navy
ON SALE
This 2014 Rob Ninkovich #50 Nike Game Jersey is designed after the game day jersey worn by the New England Patriots linebacker. Nike Patriots Game Jerseys feature tailored fit design for movement, screen printed numbers for a light and soft feel, and a no-tag label for clean comfort.
Please note that the new Nike jerseys are athletic cut and may be sized differently than
$99.95 $89.95 Only 2 left in stock - order soon.