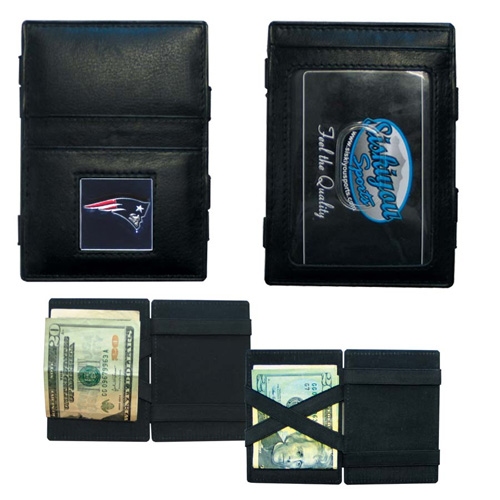 Jacobs Ladder Wallet-black
The Patriots Jacobs Ladder Wallet design traps cash with just a simple flip of the wallet! There are also outer pockets to store your ID and credit cards. The wallet is made of fine quality leather with an enameled team emblem of the famous Patriots logo.
$14.95 Only 1 left in stock - order soon.