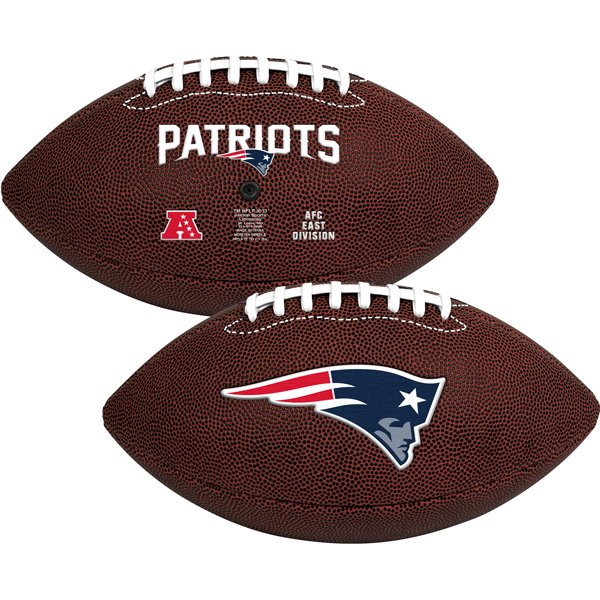 GameTime FullSize Football
The Patriots GameTime FullSize Football is perfect for tailgating, throwing around the yard or at the beach! The ball has New England Patriots printed boldly on both sides of the laces and a large Patriots logo in full color. This full size football comes with a kicking tee that can be used for game play or display.
$29.95 Only 3 left in stock - order soon.