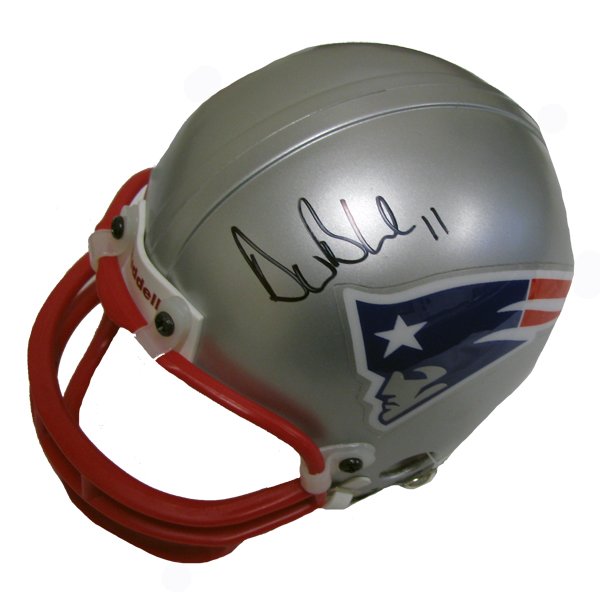 Drew Bledsoe Signed Mini Replica Helmet
The Drew Bledsoe Signed Mini Replica Helmet is hand signed by the former Patriots quarterback, and comes complete with a ProShop Certificate of Authenticity. Forever a fan favorite, Drew Bledsoe was inducted into the Hall at Patriot Place Presented by Raytheon on September 17, 2011. Shop for more Drew Bledsoe collectibles.
The ProShop Memorabilia Collection is a premier line of authentic, game worn and autographed items that are exclusive to the Patriots ProShop. When you purchase a piece of ProShop Memorabilia, you know that you are getting a true authentic item directly from the source.
$149.95 Only 1 left in stock - order soon.