Customized Authentic Jerseys
ON SALE
These Reebok jerseys are made of the same material and are hand sewn with the same letters and numbers that the actual players wear. All jerseys include a nylon mesh body, double solid nylon shoulder yolks, spandex side gussets, NFL Equipment shield logo, Reebok logos, Patriots script logo and team logos on both sleeves. All jerseys are licensed products of the NFL.
Enter your name and number into the text box below. - Jersey names cannot exceed 10 characters. Numbers can be 1 or 2 digits only. Please view the sizing chart prior to ordering.
Custom Authentic Jerseys take 6 weeks to be delivered and are non-refundable.
Double check the details of your order before submitting.
$279.95 $125.00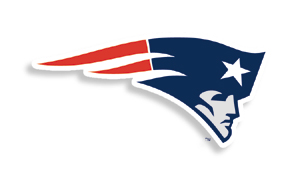 Patriots Sticker