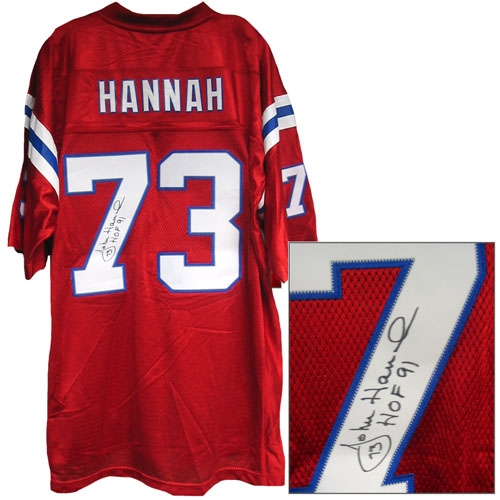 Autographed John Hannah Jersey
The Patriots ProShop Memorabilia Collection is proud to add a premier line of items signed by Hall of Fame guard John Hannah. This Autographed Patriots Throwback Replithentic Jersey comes complete with the ProShop Certificate of Authenticity and the Official Patriots ProShop Memorabilia Collection hologram. Shop the complete Patriots ProShop Memorabilia Collection .
Widely known as the "Greatest Offensive Lineman of all time", John Hannah played for the Patriots from 1973 to 1985 and was elected to the Pro Fooball Hall of Fame in 1991.
ProShop Memorabilia is a premier line of authentic, game worn and autographed items that are exclusive to the Patriots ProShop. When you purchase a piece of ProShop Memorabilia, you know that you are getting a true authentic item directly from the source.
$499.95