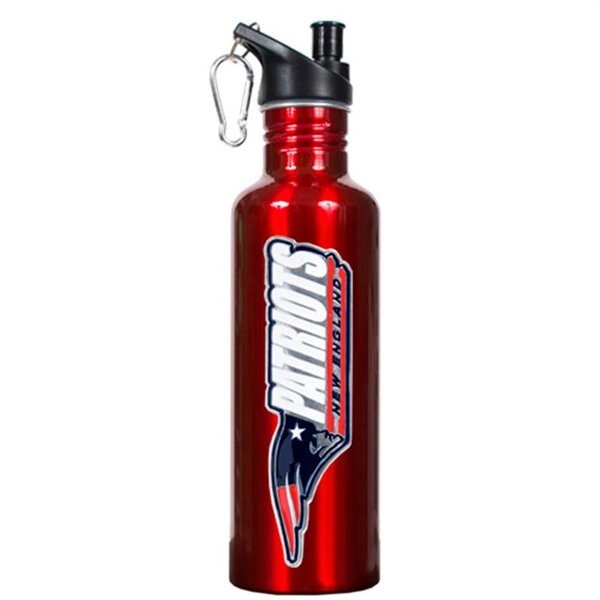 Aluminum Water Bottle-Red
The Patriots Aluminum Water Bottle is a large (about 10 inches tall!) durable water bottle that features a New England Patriots logo and name emblem on the side, a screw on top and carabineer styled hook for added convenience.
$16.95 Only 8 left in stock - order soon.