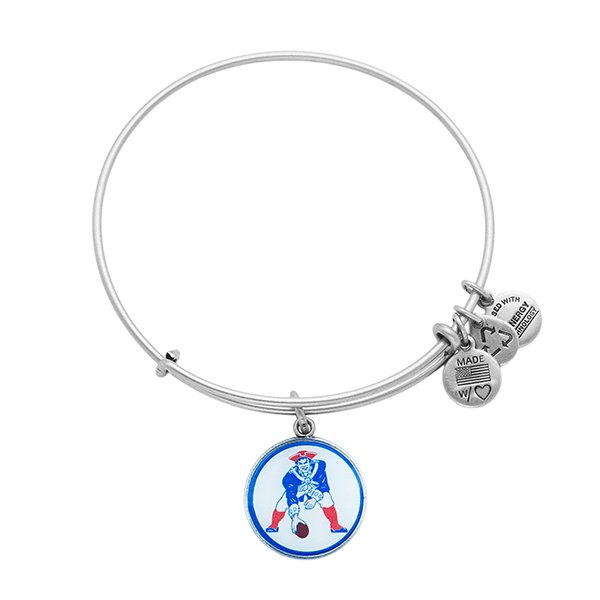 Alex and Ani Throwback Bangle-Rafaelian Silver Finish
FEATURED
PROSHOP EXCLUSIVE!
The new Alex and Ani Throwback Bangle-Rafaelian Silver Finish features the traditional Pat Patriot logo in full color on a silver bangle. This ProShop Exclusive is available ONLY at the Official New England Patriots ProShop website and ProShop Store locations at Patriot Place. Shop all Patriots Alex & Ani products.
Alex & Ani, LLC offers eco-friendly, positive energy products that adorn the body, enlighten the mind and empower the spirit, designed by Carolyn Rafaelian and made in America.
$38.00 Only 10 left in stock - order soon.