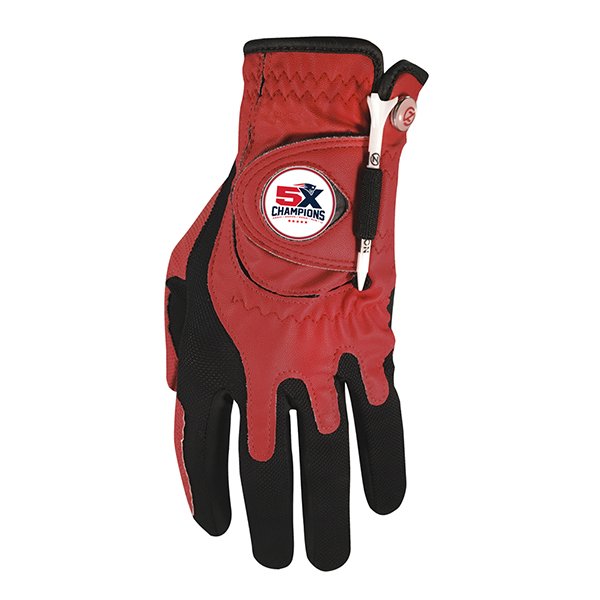 5X Champs Golf Glove-Red
The 5X Champs Golf Glove-Red is a great piece for any New England Patriots fan that loves golf. The one size fits all glove comes with a magnetic 5X Champs ball marker, and regular ball marker by the wrist and a plastic tee. This glove is for the left hand of right handed golfers.
$24.99 Only 4 left in stock - order soon.