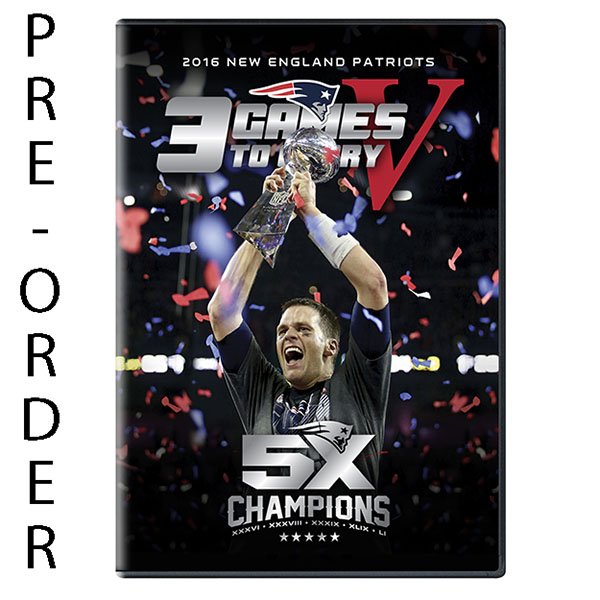 3 Games To Glory 5 DVD
HOT ITEM
Pre-Order!
The 3 Games To Glory 5 DVD is a must have for any hard core fan of the New England Patriots. This video is the definitive collection of post season highlights and exclusive content from the Patriots historic run to winning Super Bowl LI, and their 5th World Championship.
The DVD features exclusive never before seen behind the scenes footage captured by Patriots own cameras, and every single play from the 2016 post-season games versus the Texans, Steelers and Falcons!
This DVD is being offered on a pre-order basis. We expect to begin shipping on or before Tuesday May 2nd. Other items ordered with this DVD will ship separately.
$39.99