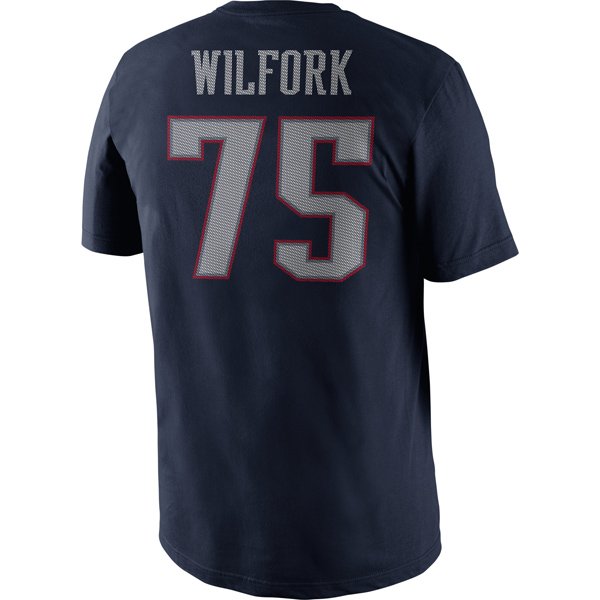 2013 Nike Wilfork Name and Number Tee
The Nike Vince Wilfork Name & Number II Tee is a short sleeve navy shirt that features the New England Patriots team name with player number on the front and Wilfork's name and #75 on the back. All print has a mesh appearance.
$31.95 Only 4 left in stock - order soon.