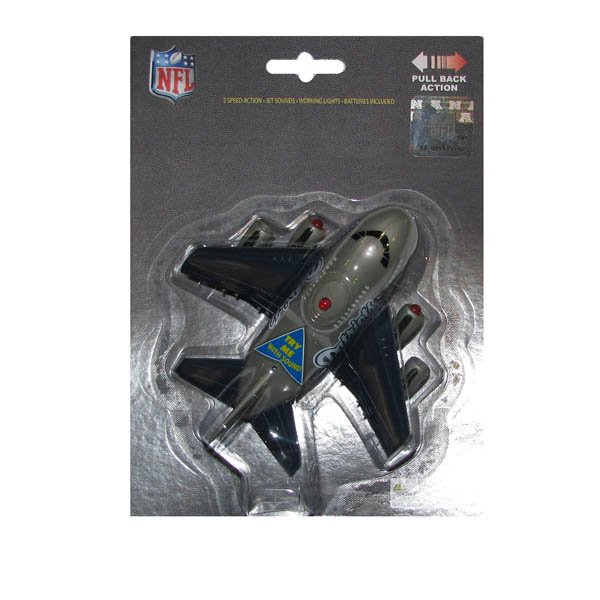 2012 Patriots Pull-Back Plane
The Patriots Pull-Back Plane is designed in teams colors, and features the New England Patriots name and logo. This toy plane plays jet engine sounds at the push of a button, and left and right LED lights flash while exciting pull-back action 'starts the engines'. 4" long. Batteries included.
$10.95 Only 1 left in stock - order soon.