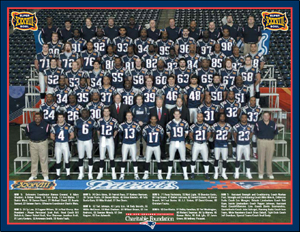 2003 Super Bowl XXXVIII Team Poster
Exclusive Poster!! Add this 2003 Super Bowl XXXVIII official team poster to your memorabilia collection. This 16" X 20" poster is dated and includes the entire Patriots roster for Super Bowl XXXVIII.
This championship poster can be only found online at Patriots.com or from the Patriots ProShop at Gillette Stadium.
$9.95