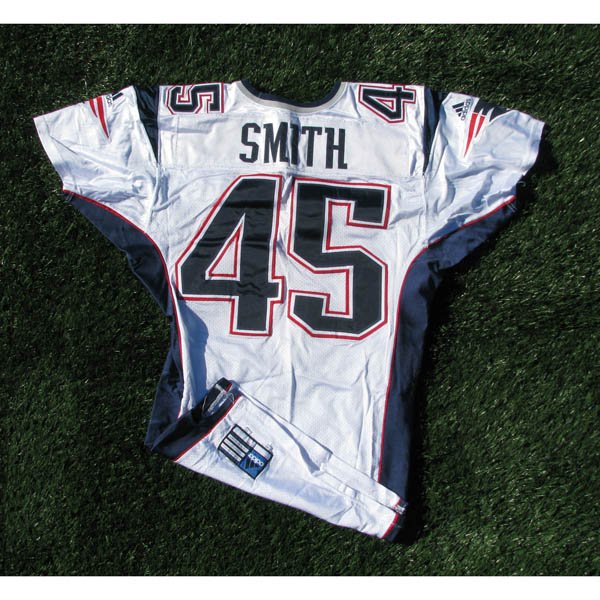 2000 Otis Smith #45 White Game Worn Jersey
The Otis Smith 2000 Away Jersey was worn by fan favorite Otis "My Man" Smith during the 2000 NFL season. The 2000 jerseys were the first year of the current design, featuring navy numbers with red outline and the player numbers on the top shoulder. This jersey shows signs of game use, including team fixes on the front (see image).
The Patriots ProShop Game Worn Collection includes authentic player gear issued by the team to its players. Many of these items have been worn in live NFL games and have wear and tear to show for it. Shop all Game Worn gear.
$450.00 Only 1 left in stock - order soon.