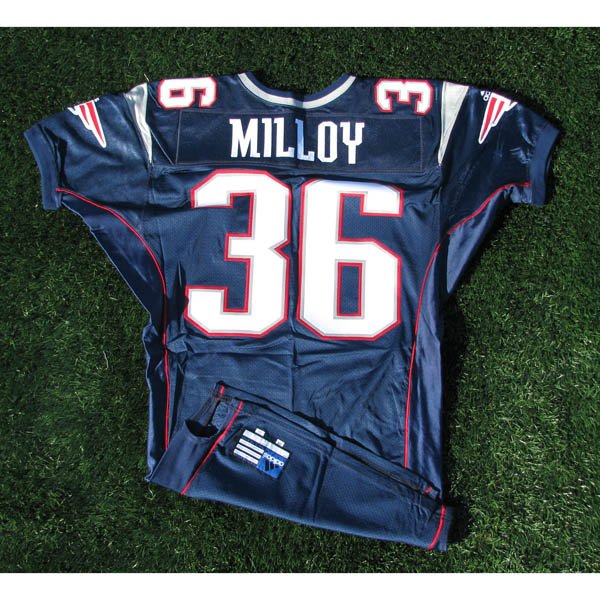 2000 Lawyer Milloy #36 Navy Team issued Jersey
The 2000 Lawyer Milloy Navy Jersey was worn by the Patriots safety during the 2000 NFL season. Drafted in the 2nd round of the 1996 draft, #36 was always a fan favorite of Patriot fans for his hard hitting play. A member of the Super Bowl XXXVI team, Lawyer Milloy was a 4 time Pro Bowl player for New England.
The Patriots ProShop Game Worn Collection includes authentic player gear issued by the team to its players. Many of these items have been worn in live NFL games and have wear and tear to show for it. Players are often issued multiple jerseys each season, and we cannot verify that each individual item was used in an actual game, but can certify that each jersey in this Collection was issued to a Patriots player and is an actual NFL player game jersey. Shop all Game Worn gear.
$600.00