1996 Championship panoramic
ON SALE
January 12, 1997. With an ominous sky above, the Jacksonville Jaguars' Cinderella season was about to come to a close. Led by two-time Super Bowl champion Bill Parcells, the New England Patriots were on their way to Super Bowl XXXI. It's not usually fun to be outside in January in Massachusetts, but all 60,000+ fans at Foxboro stadium are happy as can be.
With this poster, you are transported back to that magical Sunday afternoon, when the Pats finally became AFC Champions. It is a beautiful piece that deserves a prominent place on the wall of any Patriots fan, and a great reminder of that magical 1996-97 season! Suitable for framing.
$29.99 $24.99 Only 8 left in stock - order soon.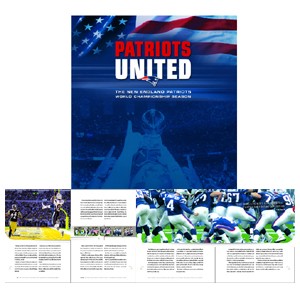 Patriots United