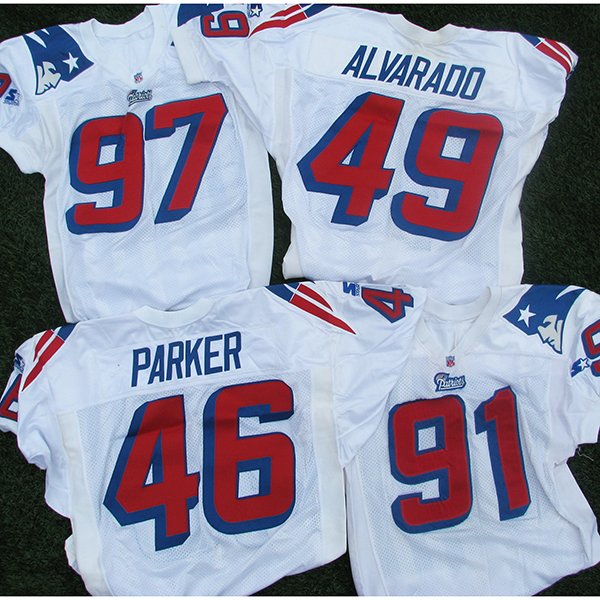 1995-1999 Team Issued White Jersey
Own a piece of New England Patriots History! These 1995-1999 Team Issued White Jerseys are randomly selected from the 1995-1999 NFL seasons. Each jersey was issued to a player during the 1990's and may or may not have been worn in an NFL Game. These vintage collectible jerseys come complete with a ProShop Certificate of Authenticity.
Purchasers of this item will be shipped a randomly selected white/away player issued jersey. Game Worn and team Issued Jerseys are not returnable or refundable – All sales are final. Not all jerseys shown are always available. Limit of 3 Game Worn/Team Issued Jersey per order.
$45.00