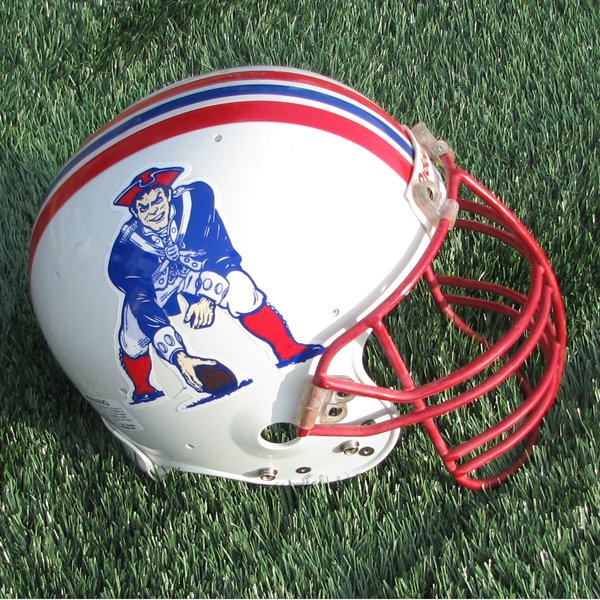 1992 Game Worn Throwback Helmet
This 1992 Game Used Throwback Helmet is an amazing piece of New England Patriots history. While no player numbers are on the back of the helmet (exact player who used this helmet cannot be identified), the red face mask and storage records indicate it was used in 1991 and/or 1992, which were the final years of the Pat Patriot logo and uniform.
The Patriots ProShop Game Worn Collection includes authentic player gear issued by the team to its players. Many of these items have been worn in live NFL games and have wear and tear to show for it. Players are sometimes issued multiple helmets each season, and we cannot verify that each individual item was used in an actual game, but can certify that each helmet in this Collection was issued to a Patriots player and is an actual NFL player game helmet.
$500.00