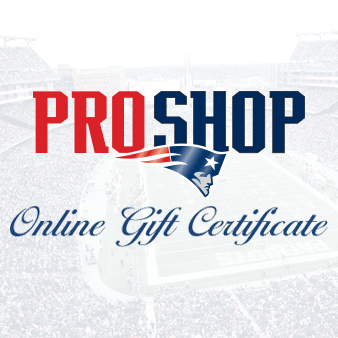 E-Gift Certificates
Need an instant gift? Send a ProShop E-Gift Certificate via Email! Select your denomination, and you will be prompted to enter the name and email address of the person you would like to send it to. The E-Gift Certificate will be sent to the recipient minutes after your transaction has been completed.
This Electronic Gift Certificate can only be redeemed through the Patriots Online Store at:http://proshop.patriots.com
The E-Gift Certificate is non-transferable and cannot be redeemed for cash or refund. If the purchase total exceeds the face value of the E-Gift Certificate, the bearer will be prompted to enter an additional payment option to complete the purchase.
Please Note: Once you "ADD TO CART" you will prompted to select an amount: